As Europe faces one of the worst droughts in decades, Italy witnesses how Lake Garda slowly disappears Which is located on the Sirmione Peninsula. The precious liquid receded to the point of exposing the white rocks. add to this concern The rest of the water temperature is similar to that of the Caribbean region.,
From there another event alerts the world. about this Atacama Hole, Chile, that doesn't stop growing. The reasons are still unknown but now its Its diameter is already about 40 meters and its depth is 200 meters.
Italy in a state of surprise and drought
The north of this country has not received any significant rain for months. Also this year the snow has decreased by 70 percent. What dry rivers like the Po, fundamental because it crosses the agricultural sector and also the industrial sector. Thousands of farmers have lost their profits due to this scarcity of water.
to compensate for the widespread drought Officials are authorized to increase the flow of water from Garda with the intention of protecting the crops. However, this decision produced an expected result: the length began to decrease in a surprising way.
France in emergency: wildfires, heat wave and drought that affects crops
The mayor of Garda, David Bedinelli, announced that the decision was to look after agriculture. "Drought is a fact that we will have to face this year, but the tourist season is not in jeopardy," he wrote on his social network. The outflow of so much water and the extreme heat raised the temperature of the lake to about 27 degrees, a mark similar to the Caribbean.
Chile among wonder and mystery
hole in atacama, which was 25 meters in diameter in its first measurement, doesn't stop growing. It is now 40 meters and closer to 200 meters deep and is a matter of concern in the area. Since the reason for this collapse of the earth is not yet known.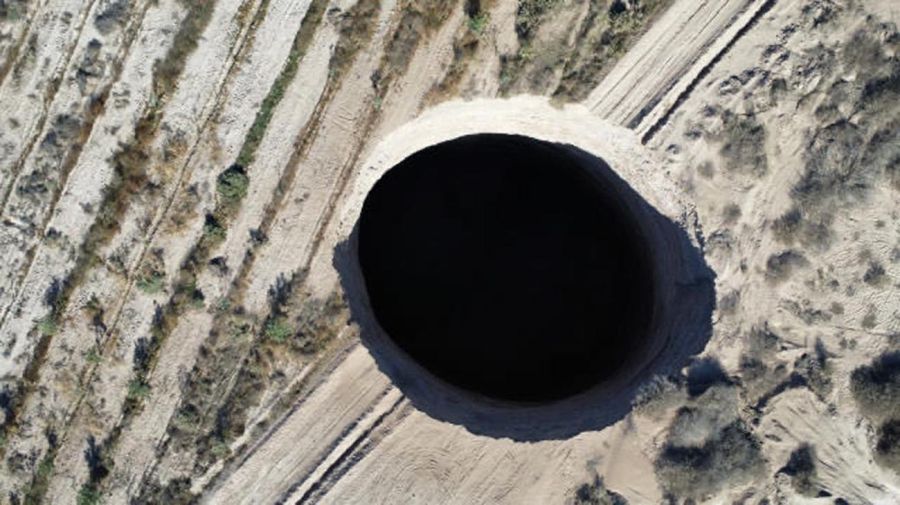 Chile's mining regulatory body studied the area and failed to detect excessive exploitation. However, the residents there demand punishment for the violations which they believe have been committed.
In fact, this explosion happened near some copper mines.