According to the 2021 population census published by the official statistics agency, the Caribbean is the region with the highest number of immigrants in Canada, with a total of 441,180 migrants – 40 per cent of all migrants living in the country. Canada In November last year. Of this population of Caribbean origin, 3.5 percent are Dominicans.
Emigration from the Dominican Republic to the North American country has grown rapidly in the last decade. According to this census data, it grew from 2,820 migrants between 2001 and 2010 to 5,980 migrants between 2011 and May 2021, a growth of 112 per cent.
Amelie Duverge is part of a group of Dominicans who have immigrated Canada in the last decade. In 2016, after nearly two years of initiating the due process for these purposes, he moved Canada With her husband, leaving a stable life in the Dominican Republic. In 2018 he decided to get certified as a Migration Consultant to help and support people like him who decide to start a new life in this country.
After immigrating, at what point did you become interested in working with the Dominican community on the issue of immigration to Canada?
When one starts these processes, one reads a lot and I said to myself, let me educate myself and certify myself, that is something important. Canada It is a very organized country. Everyone working on migration issues must be approved by the government Canada To be able to talk about it and help people move to Canada.
So, in 2018, after living in Canada for two and a half years, I told myself that I am going to study this and get certified so that I can be authorized to do this in the future, if that happens. In 2019, I quit my finance job to help the many Dominicans who dream of immigrating to Canada find a job.
Does the Government of Canada offer preparation to anyone who is interested?
Not that he provides it. This is a specialty, a special profession. After you have studied this, you will have to sit an exam by the government regulatory body for immigration consultants and when you pass the exams and so on, the government authorizes you to consult and be able to represent Dominicans, who want to go there. Canada.
I imagine that with this they want to avoid a repetition of fraud or deception in other countries, as is the case with a large number of immigration consultants in the United States
This is a sensitive issue for Canada. Unfortunately there are still people who do it "under the table", and there are probably Dominicans who have been duped by people who know USA procedures but not into immigrating to Canada. There are a lot of processes that get scrapped, and people lose money, lose their dreams.
In this context, what advice would you give to a Dominican who wants to emigrate? What do you have to do to avoid falling into the wrong hands?
The first thing is that anyone who wants to charge you for giving advice should be a certified consultant by a body called CICC (College of Immigration and Citizenship Consultants), this body regulates everything related to consultants in immigration in Canada. does. You go to their website and verify that this person is certified and you already know that they are trustworthy person, and whatever complaint you have, you can go to some place to demand your rights, Which is very different from giving money to someone in Pelote's Juan and vanishes.
Over the years you have worked with Dominican Migration to Canada, what is the profile of Dominicans who wish to immigrate to Canada?
It's amazing. I can tell you that 97 percent are professional people with master's degrees, who are financially very well off here, who have good jobs and have the economic ability to move to Canada, because you must have X amount of financial funds.
it's very expensive?
It's expensive, I'm not going to say no. A person who wants to study, for example, a specialty, a family of two, must have at least 50 thousand dollars.
The cost issue is because they need to be able to cover their initial expenses there. Can you tell me about this topic in detail?
For example, when you go to work for a company, you have a guaranteed income and a job. Those who come with permanent residence and who do not have a job from day one or who are going to study have to show that they will not become an economic burden to the state. For this reason, each immigration program has minimum required financial funds. For example, if you want to file as a permanent resident without a spouse and children, show at least $15,000 and Canada That you have it. In other words, you don't need to deliver it for some bureaucratic process, but you have a letter from a local bank in the Dominican Republic that certifies your funds and presents this liquid availability. It cannot be in cars, in properties. at the time of its acceptance.
Now I understand why there is an increased interest in Dominican immigration to Canada, but not everyone is successful.
There is a filter, of course.
In other words, it's not like he has $15,000 or $30,000.
This is not the only thing. Preparation is essential. And that's why Dominican immigration comes year after year Canada It is more competitive, more prepared and establishes itself much faster as a productive unit in that society.
In terms of professional profiles, does Canada have sector specific profiles around the professionals required?
It works like this: Canada The country, as a federal unit, and then the province. Then, Canada It said it would allow the entry of 258,000 immigrants in 2023. Then go to the provinces where there's a need for doctors, there's a need for engineers, psychologists, people working in automotive painting… a variety of professions, so those professions have a priority for certain immigration programs.
Now in 2023 it is stated that apart from the fact that the person must have financial wealth and speak English at a professional level, profiles that are in demand will be given a slightly higher priority, because Canada This is a country where the population of elderly is increasing, there is a great need of doctors, care workers for the elderly in such a country. These types of occupations are now being given slightly higher priority than other occupations which are of high importance, but have a lower level of need for the country.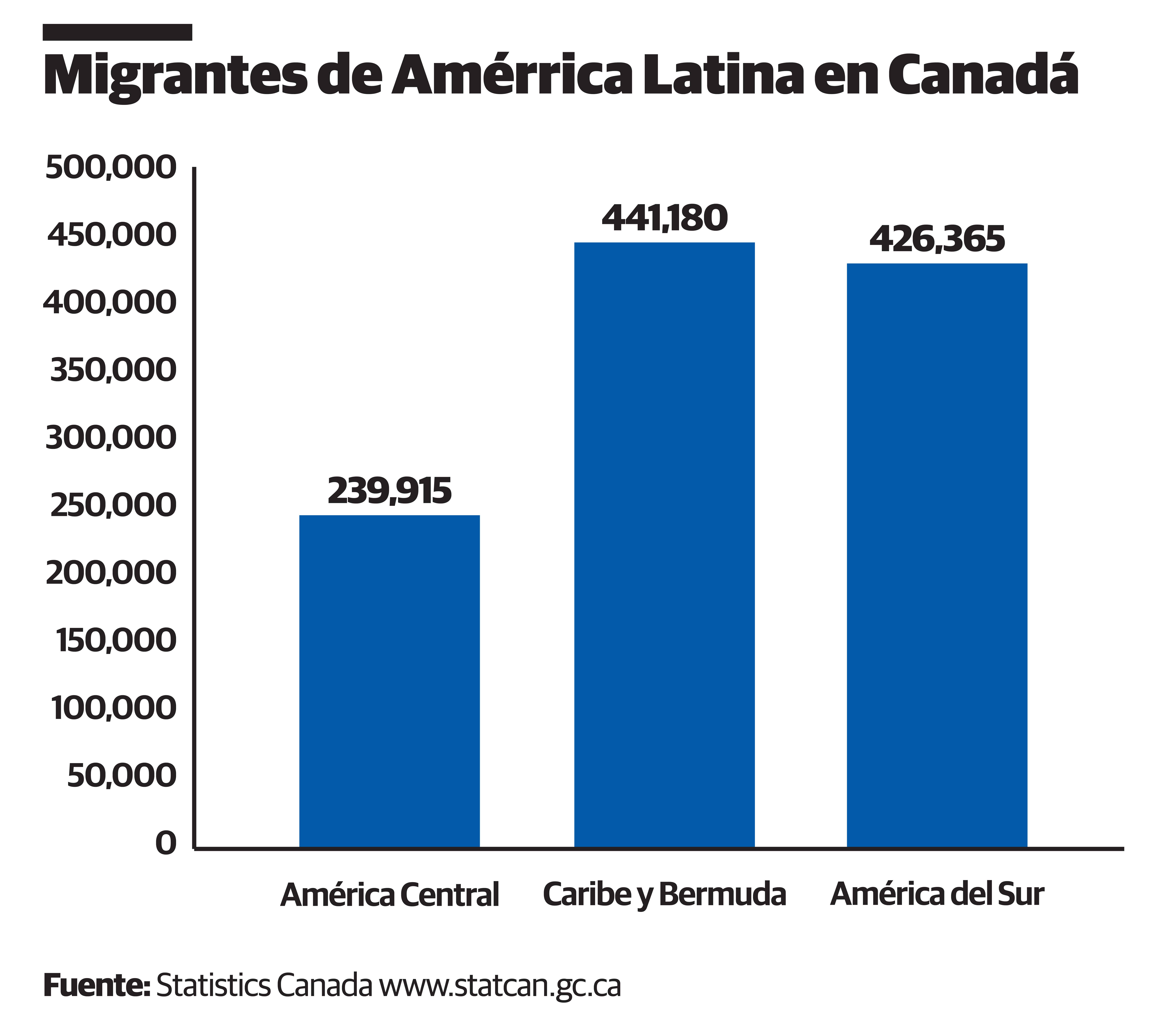 In your experience, what are the biggest difficulties faced by Dominicans who have already immigrated to Canada?
I understand that navigating the Canadian healthcare system can be challenging for any Dominican living in Canada. Maybe here in the Dominican Republic, if you feel bad, you go straight to a specialist. Canada No, you have to go through a filter through a family doctor. We all know there are very few family doctors available, so you have to wait six or seven hours to go to the emergency room and that change requires a mindset that this is another country, another type 's operation. The health system can be a bit daunting at first for people arriving and not familiar with the Canadian health system.
Another difficulty is access to housing. The average Dominican is going to tell you that they want to move to Vancouver or Montreal, not Toronto, which are bigger, more attractive cities, but these cities also have thousands and thousands of immigrants from other countries, and, of course, housing Access is more limited and very expensive. Rents are too high. So I see Dominicans who come and don't know that to rent an apartment, whoever rents it to you is going to ask you to pay six months in advance, because they have ten People line up who want it. So this type of budget preparation can be a great challenge for Dominicans who emigrate, who are not informed or who may think that with the minimum they ask you Canada It is enough and it is not. Inflation is being felt everywhere and is no exception.
What precautions should be taken by a Dominican who wants to immigrate to Canada?
You should verify that your migration consultant is regulated. Another caution is before even those jobs that are offered online. There are many misconceptions regarding this. No employer will offer you a job without interviewing you first, and no employer will ask for money to hire you, it's illegal. This is the case with people who don't do much research, so they lack knowledge and get carried away by emotion, even out of necessity. No migration process is quick.
What do you think accounts for the increase in Dominican immigration to Canada, despite the fact that it is an expensive and highly regulated process?
Notably, in 2014 Canada I create a migration system called "Express Entry". Even when a Dominican person wants to seek a tourist visa, he or she does not need to go to a consulate or embassy, ​​everything is done on a computer. The same applies for a permanent residency, so it has opened doors for many people who want this opportunity to immigrate and can do it from home, if they do their research, and if they work with a consultant. Would like to partner as well. And it opened a window for thousands of Dominicans.
and I can assure you that 50 percent or something of the people that have emigrated in the last decade have done so for education because those who are going to Canada They can opt for a permanent residency after completing their studies, and this opens the door for you to obtain your residency faster with a less competitive profile than studying in Canada without doing it from the Dominican Republic.
The subject of study has nothing to do with the scholarship.
Not inside Canada There are universities, but there are also colleges, which are institutions and are cheaper. For example, a specialty or a one-year advanced diploma can cost you a minimum of US$13,000. And many Dominicans do it that way, and they're usually financed by Fundapec, or they have one part saved and the other. funded by Fundapec, or someone else gives them and that's how they get the nomination. Students who go with a partner can do pair work. And if you have kids, the kids always leave under 21 and don't get married, whether you leave with a work permit or a study permit. If you have a husband or wife…
Is there more migration of singles or couples with or without children?
To be honest, I see more family immigration. A married or common law couple, also same-sex couples. There is a bit more risk in the issue of solo emigration because first you go alone, you are in a new country, and everything is on your shoulders to get permanent residency, all the risk. If you go with a couple, they balance a little. I see the majority of migration among young people, probably under 45, between 23 and 45, married or in free association, with one or two children. That's what I've been seeing in recent years.
Dominicans, a young population
Official statistical data in Canada show that the Dominican population living in this country is mostly young. Of a total of 15,635 Dominican immigrants, 9,715 are between the ages of 24 and 54, with the second age group in this population being 15 to 24, with 1,660 immigrants.
The Dominican Republic ranks number 16 among Latin American countries with the largest expatriate population in Canada. It ranks fifth in the Caribbean after Jamaica, Haiti, Trinidad and Tobago and Cuba.
The Canadian territories where the most Dominicans reside are Quebec, with 7,350; and Montreal, with 6,165.