Recent statements from Iran and Saudi Arabia have raised hopes that there may be a way to end the bitter seven-year civil war in Yemen, which has left an estimated quarter of a million people dead and millions homeless.
On September 21, officials from Saudi Arabia and Iran – the two largest powers in the Middle East and bitter rivals – met at Baghdad airport for a fourth round of talks aimed at improving relations. Three more rounds of direct negotiations took place during the rule of the moderate Iranian President Hassan Rouhani. There was a short hiatus in August when a new – and deeply conservative – President Ebrahim Raisi came to power, but renewed momentum has been achieved in recent weeks.
Commenting on the situation in early October, Saudi Arabian Foreign Minister Prince Faisal bin Farhan al-Saud expressed the hope that the talks "will create a basis for resolving outstanding issues between the two sides." The next day, Iranian Foreign Ministry spokesman Said Khatibzade told reporters that all parties "are trying to start a stable relationship on a mutually beneficial basis," adding that negotiations are "in a better state."
The talks took place just a month after the Baghdad International Conference on Cooperation and Participation brought together representatives from Saudi Arabia, Iran, Turkey, Egypt and other countries to discuss regional security issues. Saudi Arabia and Iran, of course, play a key role in regional security, but regularly find themselves on opposite sides of regional conflicts.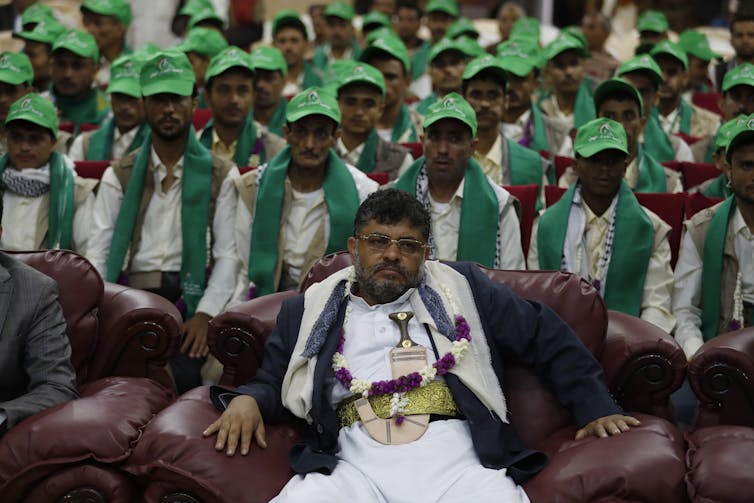 Despite high tensions between the two states, in recent years, Saudi Arabian officials have acknowledged that Riyadh's confrontational policy towards Iran has failed. But a lot of work remains to be done to not only overcome decades of hostility, but also to address the practical issues of ending the conflict in Yemen. The six-month prisoner exchanges will not come to that yet.
Difficult relationship
While many associate the rivalry between Saudi Arabia and Iran with the creation of the Islamic Republic of Iran in 1979, the tensions can be traced much earlier, reflecting a number of questions regarding geography and attitudes towards minority groups. But the creation of an Islamic Republic in Iran has increased the pressure. Iran's supreme leader Ruhollah Khomeini's apparently anti-monarchist vision did not help, as Saudi Arabia's ruling family, al-Saud, was the subject of much criticism from Iran's clerical leadership.
In the decades that followed, this rivalry began to manifest itself in divided societies in the Middle East, such as the "proxy arenas" of Bahrain, Iraq, Lebanon, and especially Syria and Yemen, often with devastating results. But of greatest concern is the conflict in Yemen – a bitter struggle that has so far not suppressed any signs of waning. In Yemen, the Saudi Arabian-backed Hadi military coalition is at war with the Houthi insurgency, which receives funding from Iran but is honing its military skills through two decades of conflict with the Yemeni government.
As Yemeni observers have observed, the war actually consists of several different conflicts. Central to this is the conflict between government forces and the Houthi movement, but this complexity is exacerbated by the presence of a separatist movement in southern Yemen. There is also rivalry between tribes in the east and rivalry between different branches of the armed forces on the Red Sea coast. These groups receive varying support from outside powers, including Saudi Arabia, Iran, and the UAE. These various fault lines in the conflict are plotted on the geography of the state, facilitating its fragmentation.
Conflict resolution
Resolving tensions between Saudi Arabia and Iran could have dramatic consequences for the entire region. However, the synergy of regional and local politics means that fighting in Yemen could thwart any regional peace accords. Tensions, meanwhile, remain as regional governments provide funding to local groups seeking to increase their influence.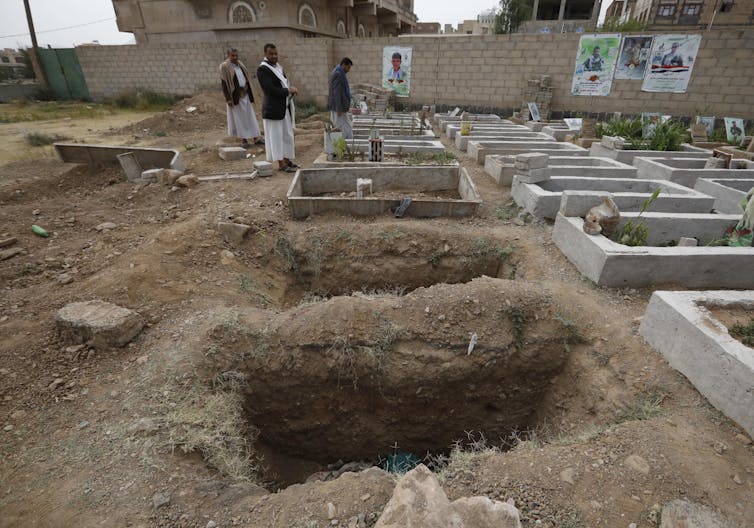 As a consequence, ending hostilities in Yemen requires a clear mechanism to build confidence and ultimately peace. The mechanism is the subject of discussions between Saudi and Iranian officials, but reports suggest that the proposals were passed on to high-ranking Houthis in Yemen.
For Saudi Arabia, any peace with Iran depends on stopping attacks on its territory with the help of Houthi missiles. This will require Iran to guarantee an end to the attacks of the Houthis on the kingdom. It may also require the reopening of Sana'a Airport, which currently remains under blockade. In turn, the Iranians expect Saudi Arabia to abandon its opposition to the nuclear deal and resume diplomatic relations.
But peacebuilding is never easy. Two days after Saudi Arabia's announcement of good progress in the peace talks, the interception of ballistic missiles and bomb drones launched by the Houthis towards Saudi Arabia demonstrated how volatile the situation in Yemen is. So there is still a lot of work to be done, but – apparently for the first time since this bitter conflict broke out in 2014 – all parties are confident that this bloody mess can be resolved.
This article is republished from – The Conversation – Read the – original article.